Curriculum Overview
Our curriculum at Marlborough St. Mary's Primary School wasn't purchased 'off the shelf' or the result of a one-off training session. It has grown, evolved and changed over time in order to meet the needs of our children and the community of Marlborough. It will never be finished and it will never be complete. Doing the best for our children is the infinite game we are playing.
Our Vision is:
Our Vision is of an inclusive, happy and successful school at the heart of the local community. Together, our families and staff help our children to become confident, independent learners that care for themselves, each other and the environment around them. Be brilliant, be bold, be kind and together we will believe, learn and achieve. 
Our curriculum is designed to help us achieve this Vision. We have learnt however that there are some barriers that are trying to stop us from reaching this ideal. We know that our children often start their school journey with low reading skills and poor phonic awareness. We also know that our children find it difficult to express themselves through vocabulary and language. In addition to this our children can find persevering difficult and have shown us that they may struggle with self-esteem. Finally, our children may not feel like 'Marlborough belongs to them'. We recognise these 4 challenges and we call them… The Drivers!

So How do we design our curriculum to achieve the Vision and beat the Drivers?
Through Values
We believe that for our community to be happy and successful we need to confident, caring and kind. In order to help our children become this, we teach them 6 key Christian Values. These permeate our teaching, are regularly referred to and are examples of them are celebrated. The Values are: Respect, Love, Courage, Friendship, Fairness and Perseverance.
Through Curriculum Principles
Reading. Reading. Reading. We love reading! We provide opportunities to read as much as possible across a range of subjects. We facilitate times

to explore the etymology of words to support children to make links with vocabulary and their learning within and across subjects.

When possible, we use stories and scenarios to give a context to key information to support learning and understanding.

This links to our driver of Read.
Writing floats on a sea of talk- and so does a lot more! We provide opportunities for our children to talk and verbally construct their ideas in a low-stakes environment.

This links to our driver of Talk.
Our first principle, and the most important, is that happiness and well-being come first for our children and our whole school community. In our classrooms you will always see our rule of 'Kindness, Compassion and Positivity'. Our positive approach to behaviour management, following 5 to Thrive training, adds to our culture of curiosity, understanding and kindness. This links to our driver of Pride.
Our curriculum is for everyone. We

provide opportunities within lessons to explore positive differences and promote cultural awareness.

We will celebrate our children's diverse backgrounds and illustrate how we all contribute to the world of Marlborough. This links to our driver of Marlborough.
Through our Curriculum Pedagogy
Learning is broken down into small steps with models and scaffolding. The average brain is only able to manage four bits of information at any one time. Breaking the learning down into small steps helps the brain's working memory to chunk together key bits of learning and store them in the long-term memory as one piece of information, freeing up the working memory to access new information. The more knowledge a child gains, the more they are able to chunk their learning and the more space they free up in their working memory, making them confident independent learners.
Learning is brought to life! We have 3 main pathways for receiving information: words, graphics and experiences. New learning increases when we can utilise all of these. And when we can also add emotion such as curiosity, excitement or awe and wonder this increases further and we are brilliant and bold!
Learning is active; everyone is expected to take part and every minute counts. This means we observe the children closely so that we can support and we include everyone - no screen saver mode. Transitions are smooth and prompt. Busy children are happy and successful!
Some learners will need additional opportunities to practise. We teach to the top and scaffold as needed. We also use a highly effective keep up and catch up intervention model that is responsive to the children's long term and shorter-term needs. Only together do we believe, learn and achieve.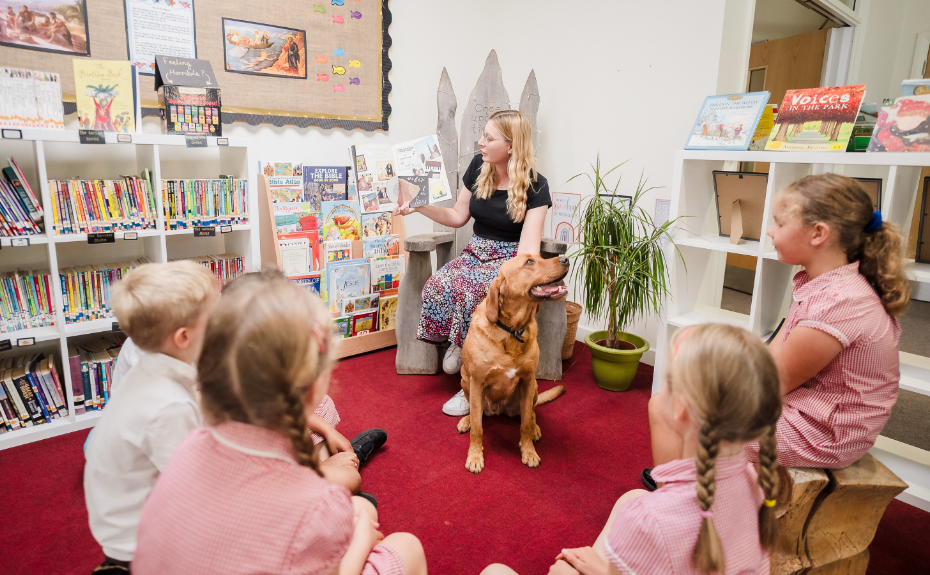 Assessment
Assessment should be simple and purposeful. It should be manageable for staff and children. We use formative assessment three times a year for Reading, Writing and maths. Assessment for phonics is formative and ongoing. Assessment for our other subjects features low-stakes tools such as Mind Maps and quizzes to evaluate children's knowledge and adapt our teaching accordingly.